---
We assure you, you will get the best service and the best products,Wish We will be your best supplier,Big order,Big discount.
Specifications
Environment:Indoor
Technology:Infrared
Sensor:CMOS
Features:Wireless
Special Features:Day Night
Effective Pixels:2.0 MP
Description:
Color:WHITE
Supported Operating Systems:Windows 10,Windows 8,Windows 7,Windows XP
Supported Mobile Systems:ios,Android
Pixel:2MP
Technology:Pan / Tilt / Zoom
Lens (mm):3.6mm,8-32mm
High Definition:1080P(Full-HD)
Audio Output:1CH RCA
IR Distance(m):10M
Power Supply(V):100-250V
Power Consumption(W):3W
Network Interface:Wi-Fi/802.11/b/g
Minimum Illumination(Lux):0.01LUX
Power Supply:Normal
Connectivity:IP/Network Wireless
Alarm Action:Local Alarm
Sensor:CMOS

Type:IP Camera

TF Card:None

Style:Mini Camera

Video Compression Format:H.264

Special Features:Cloud

Features:WiFi Home Security CCTV Camera,Two way audio,Night Vision
Storage card slot:Micro sd card 8/16/32/64Gb

Technology:Auto Tracking Camera

Cloud Service:Cloud Storage Wifi Camera

Wifi channel:only support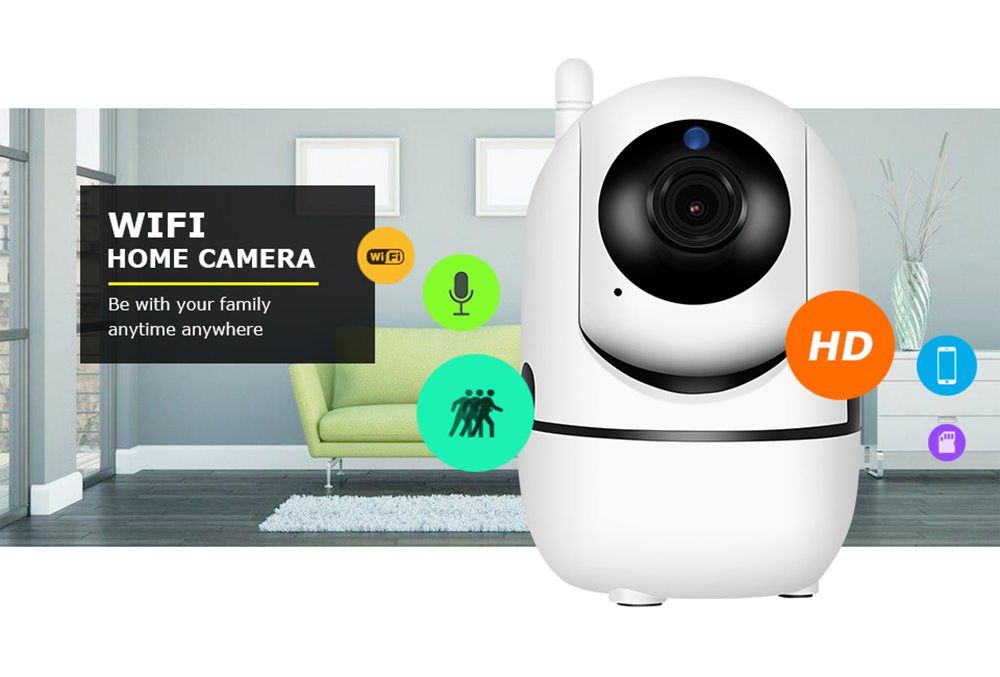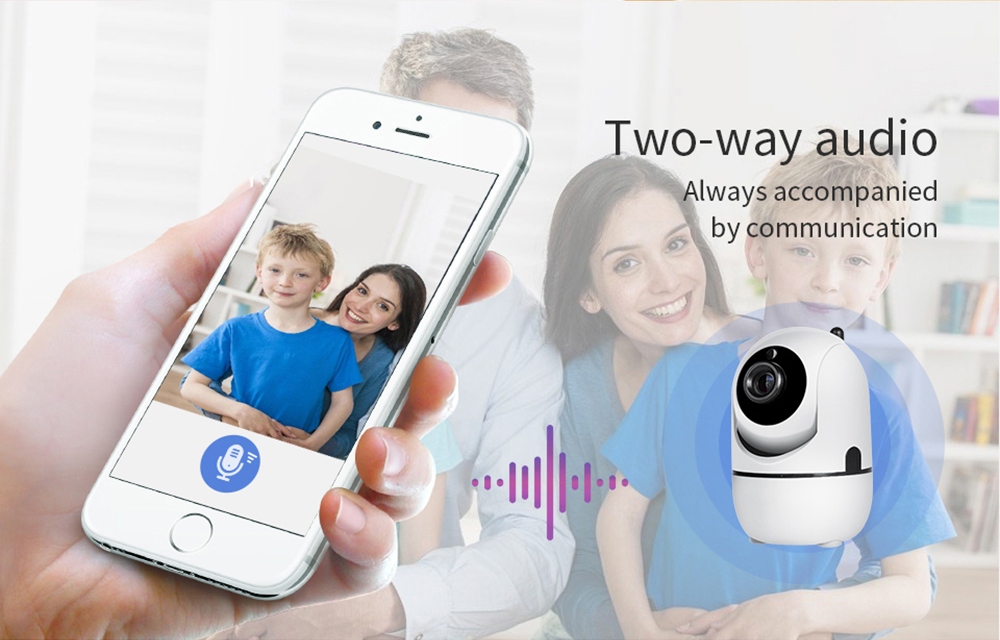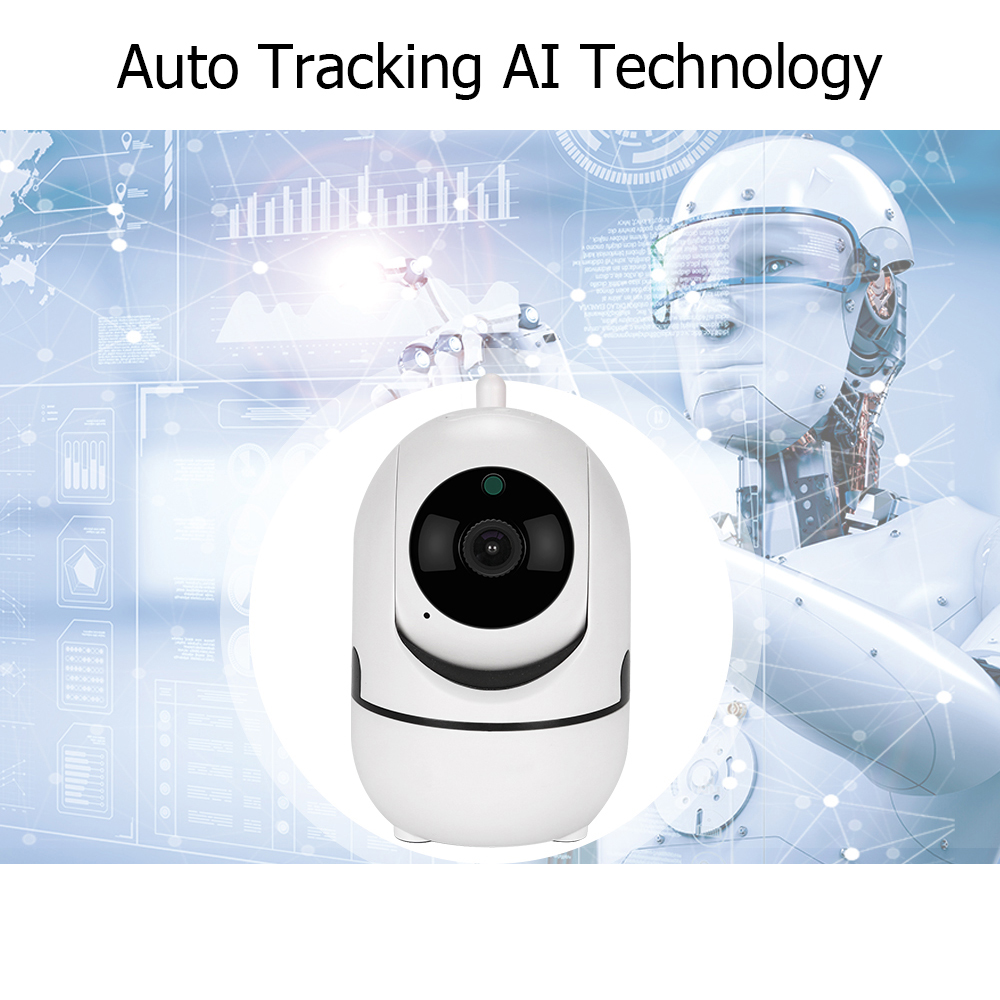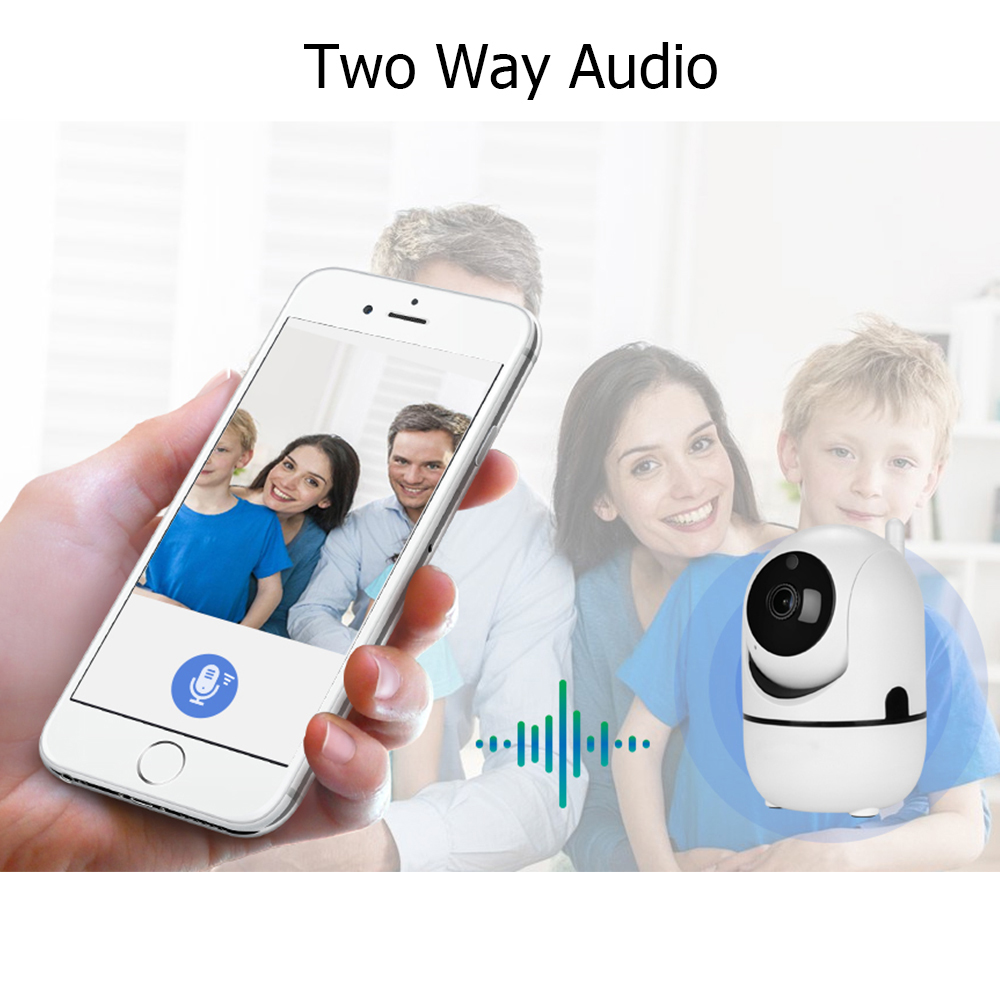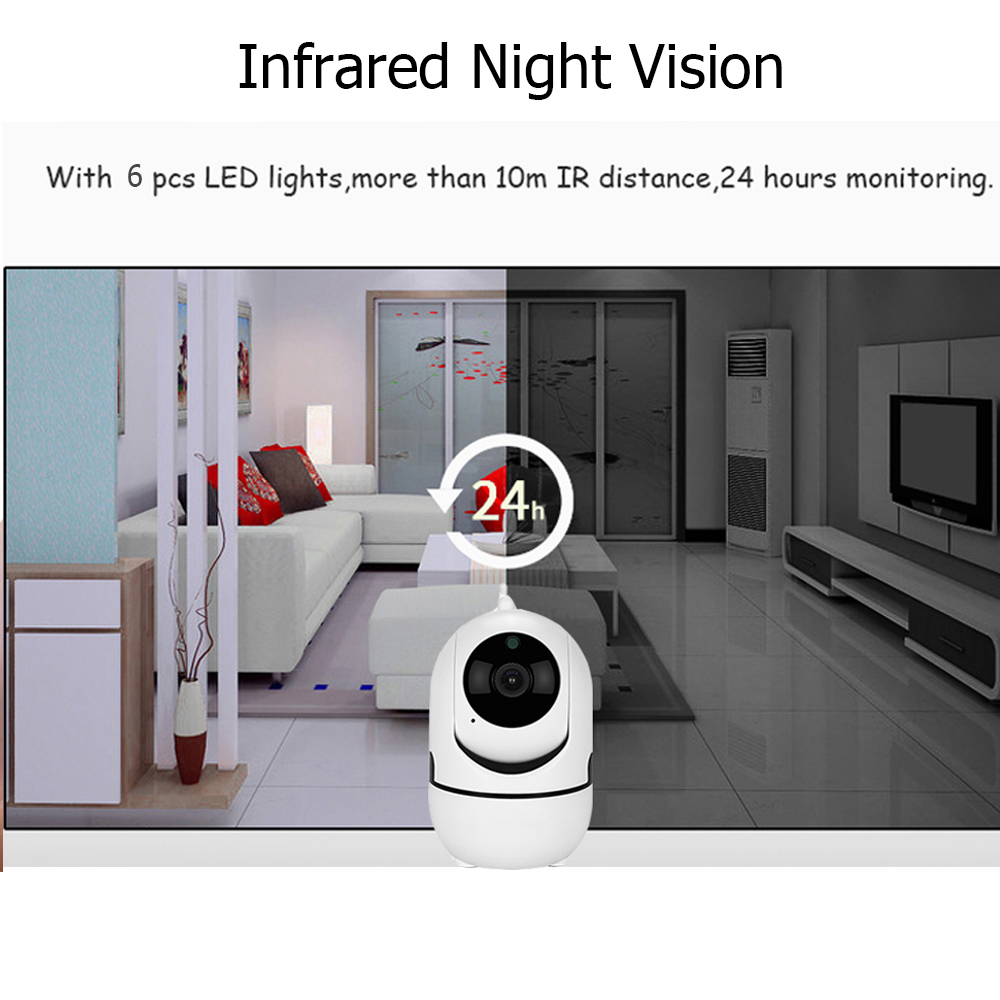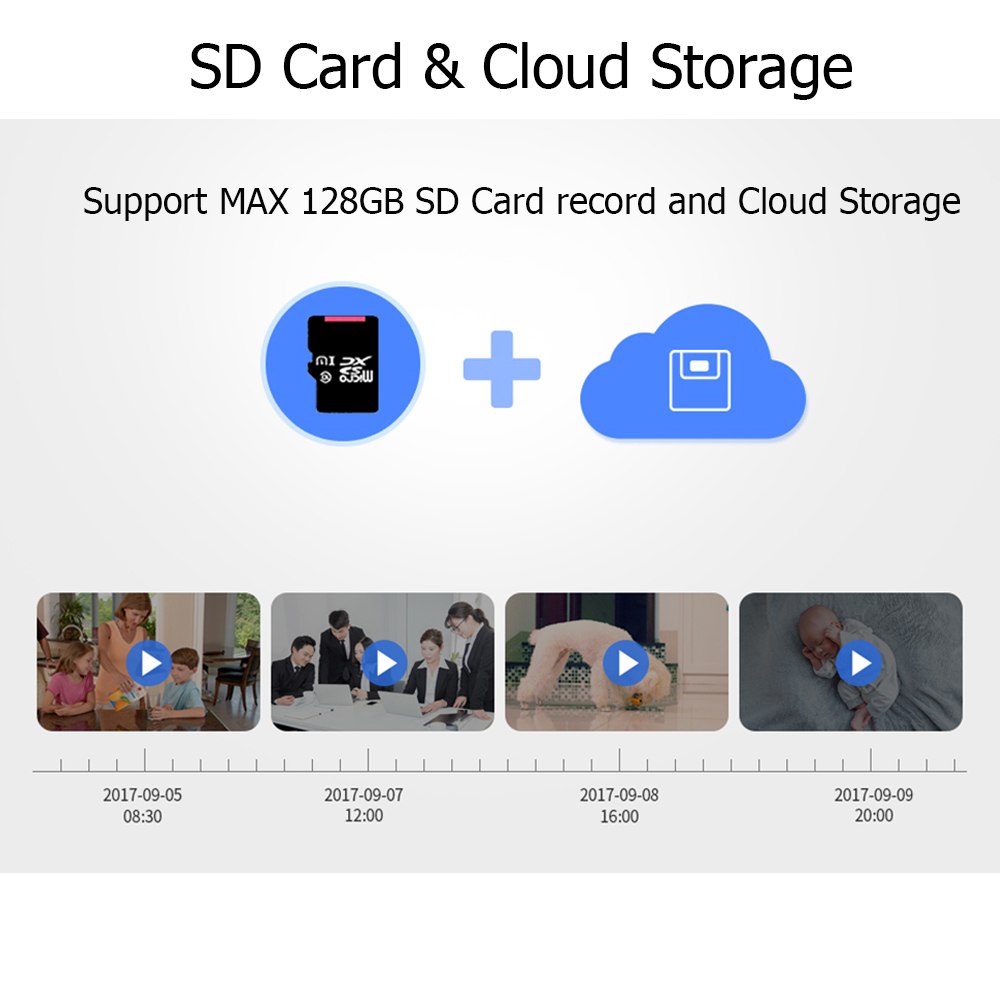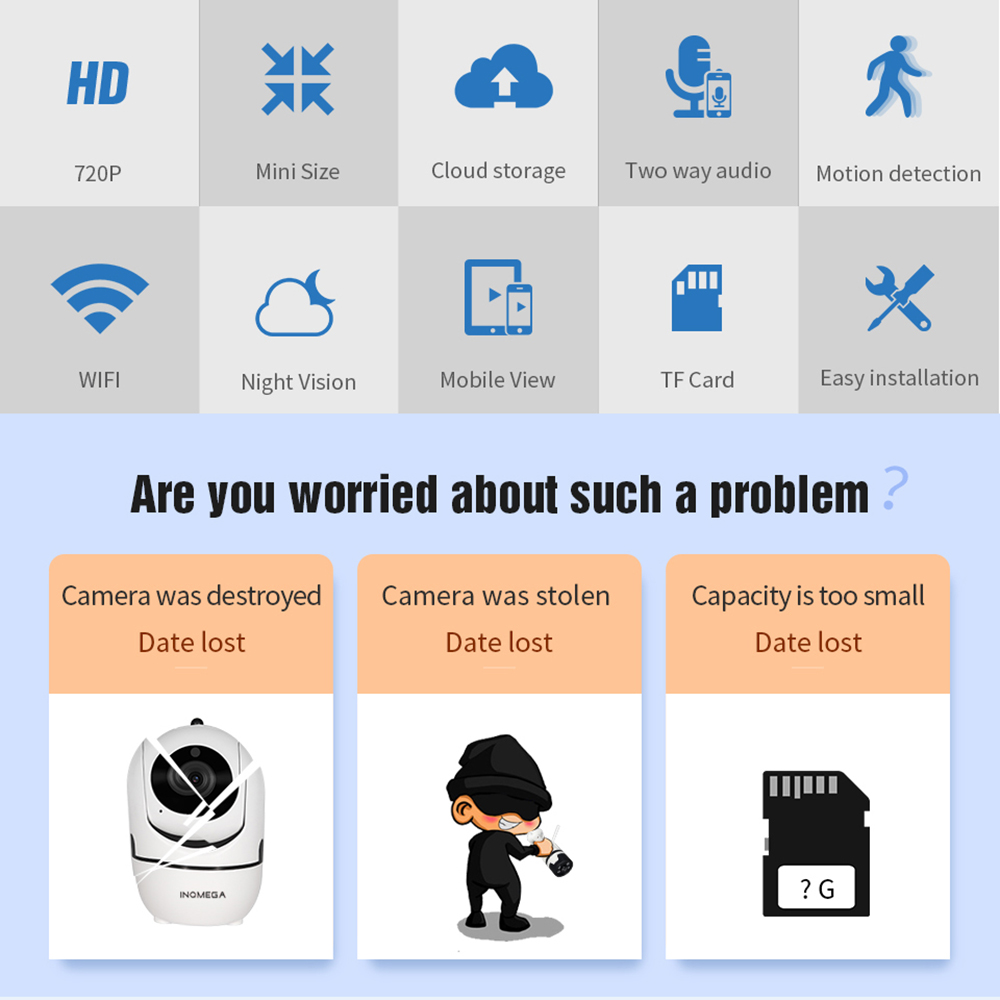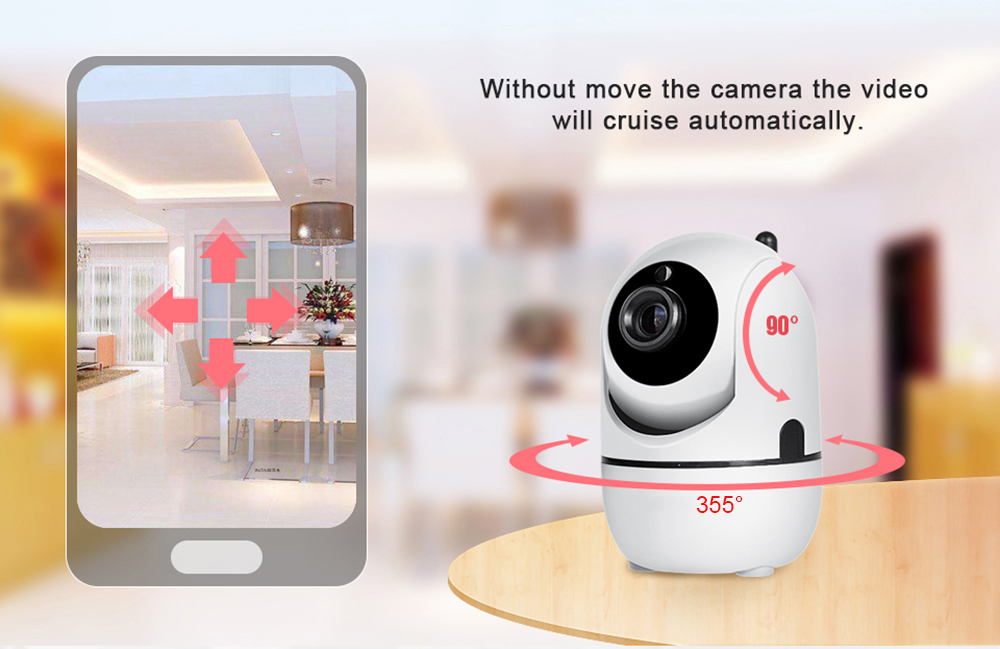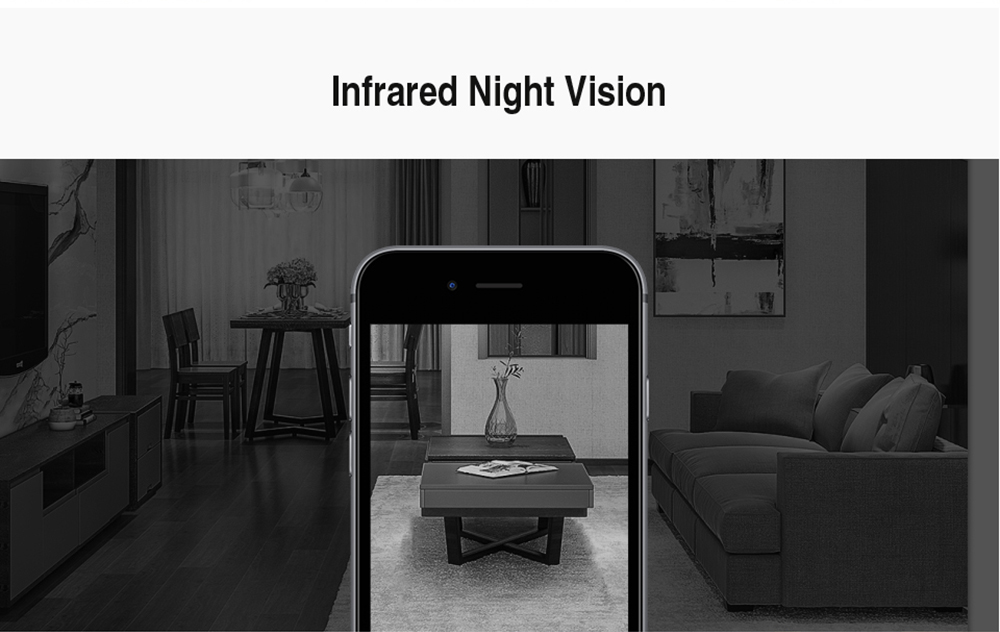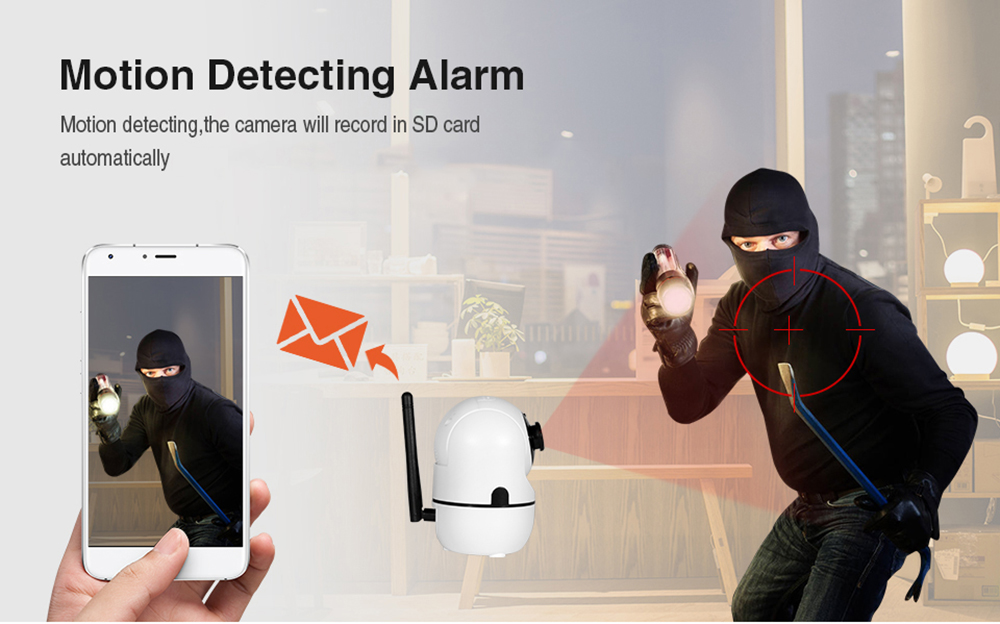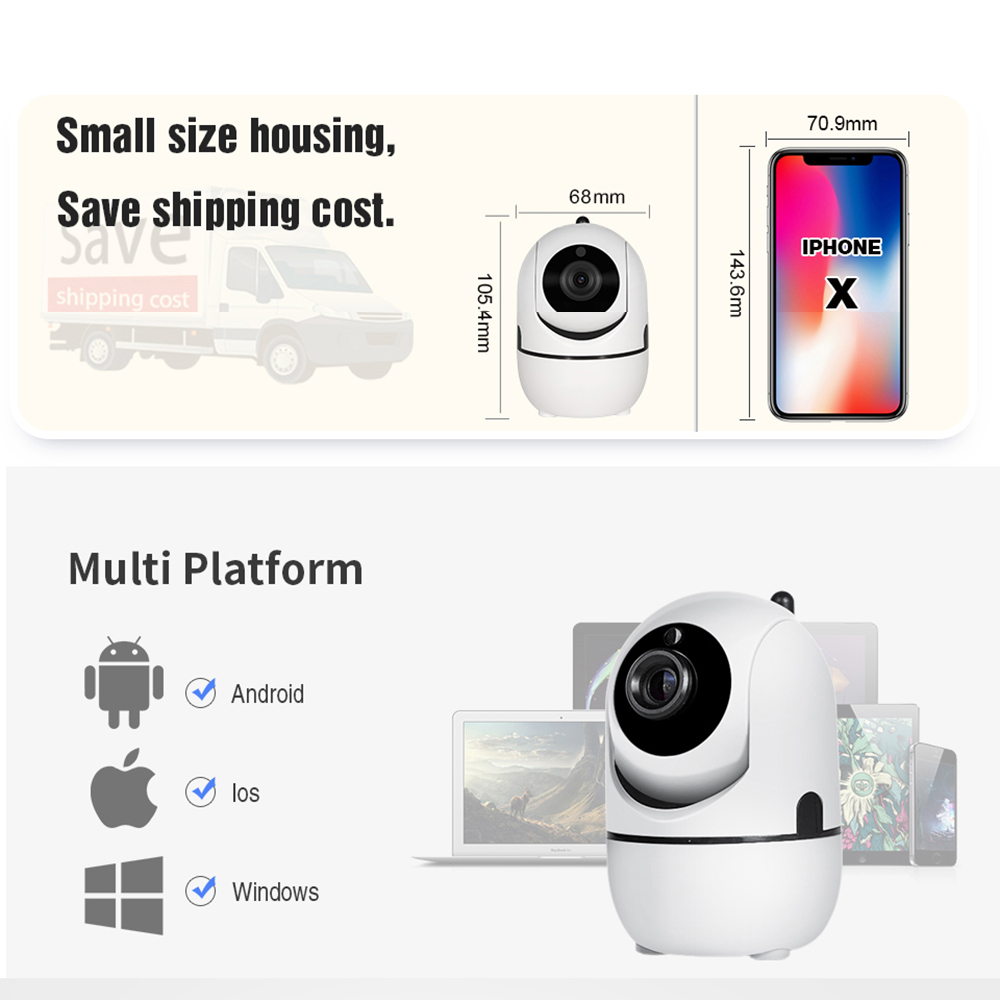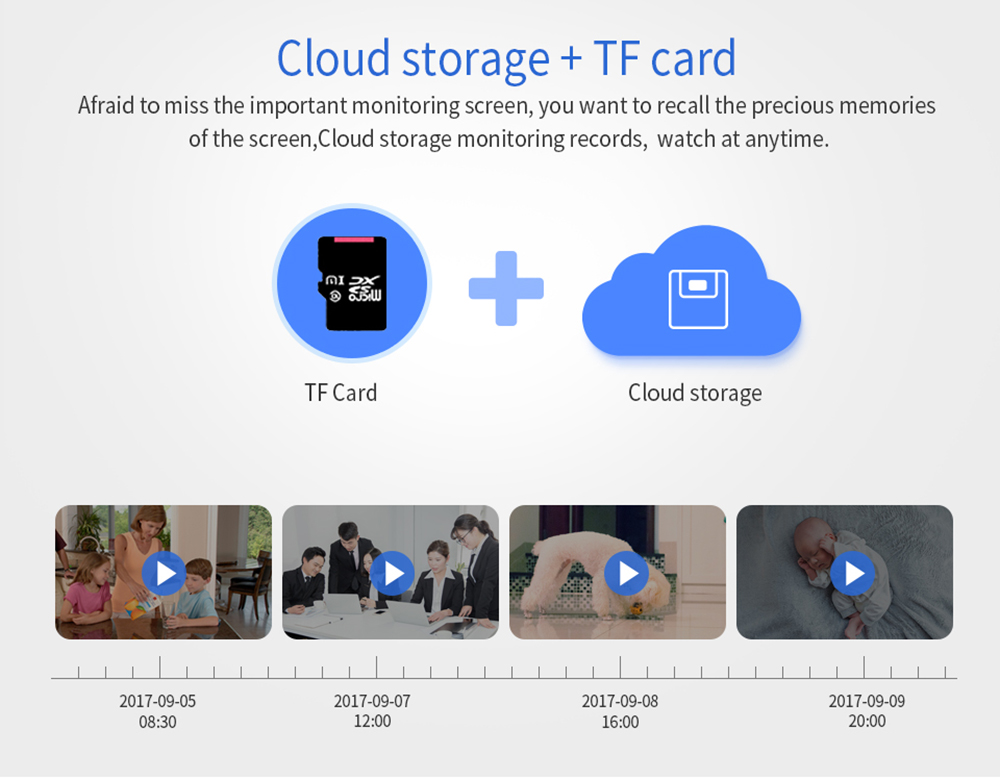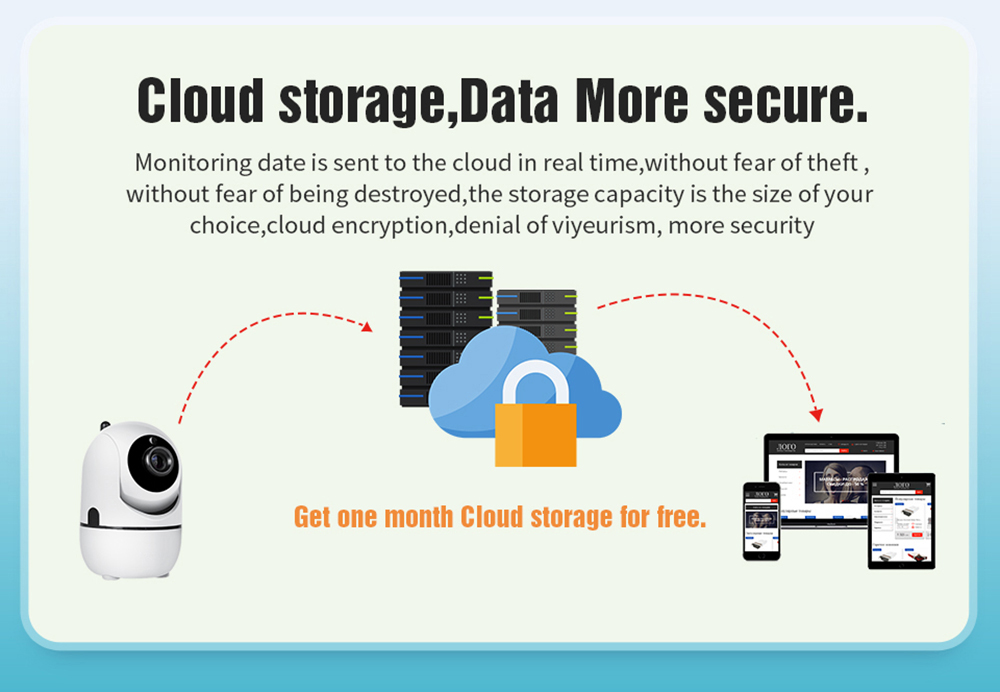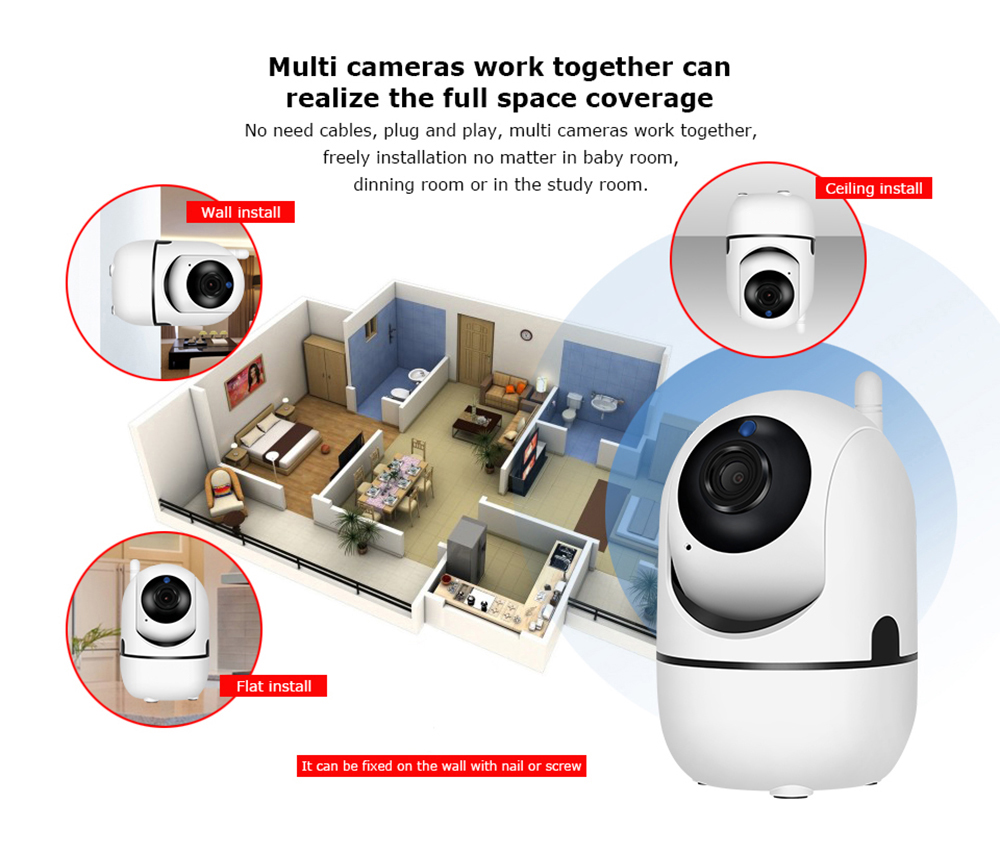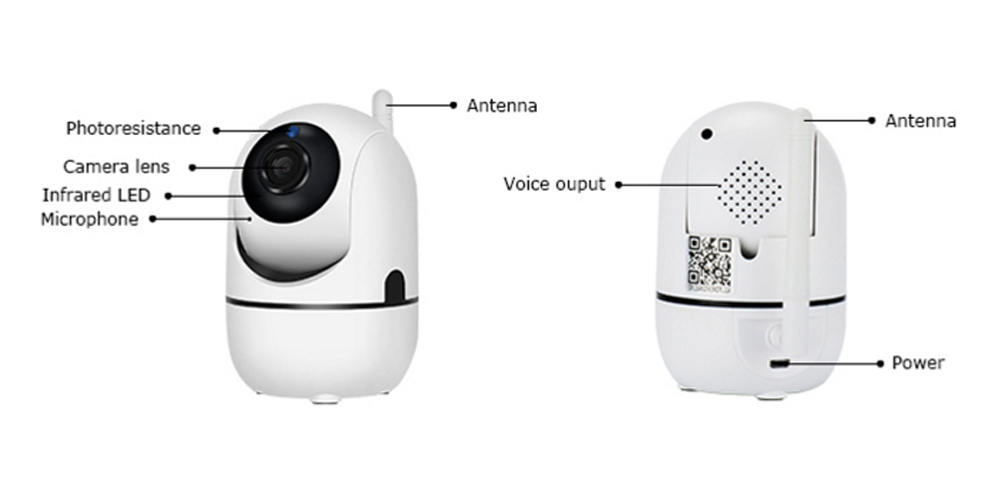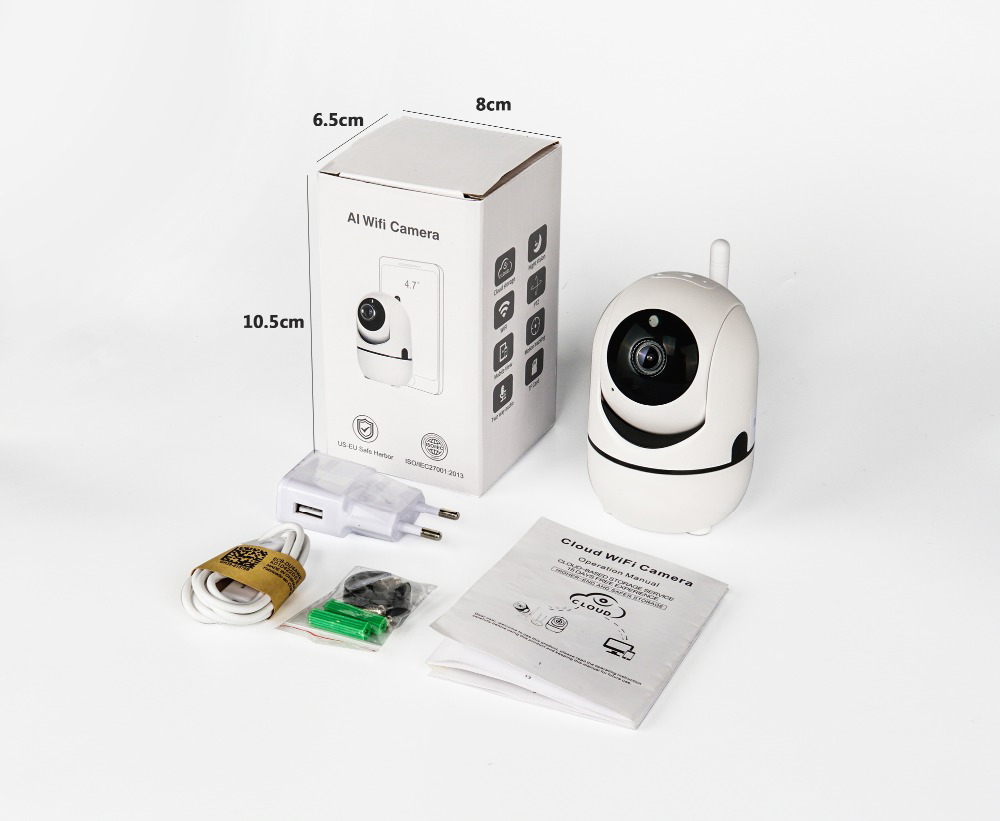 Cannot Connect To WIFI Successfully?

1.Please make sure the WIFI Password is correct.(Our Camera Only Support 2.4Ghz Wifi)

2.Please make sure the router signal is stable (place IP Camera close to your router for first connection is Recommended).The Camera will not work on a 5Ghz wireless standard at this time. If you have a dual-band router, be sure to segregate your wireless channels and connect the Camera to the 2.4ghz channel.
3.Please check that your wifi name and password do not have special symbols, our camera can only recognize English letters and numbers..
Reset

Check The IP Camera: please make sure the IP Camera send Waiting for connection message after the plug. If not, we need to reset the Camera.

1.Why Reset:
Reset is used to boost the IP Camera system, which become more efficient to accept the unknown router and connect it.
Reset will erase all user settings including WIFI information, access password, alarm information, arming zones information.

2.The Steps:
Find the reset hole at the bottom of the device, and then use needle to insert it, press it more more than three seconds after hearing di sound, when hearing `Reset to be defaulted setting` sound, then camera reset successfully.

3.After the reset, user can start to connect it by WIFI.
FAQ -Cloud Storage Wifi Camera
1)Have to buy cloud storage service?
This camera has cloud storage and ordinary card storage capabilities, do not want to buy cloud storage, you can insert a sd card for recordings.
2)What can we do when the camera be stolen?
Do not worry,camera with cloud storage capabilities, video stored in the cloud server, the camera was stolen, the videos can be found by cloud storage account.
3)Does cloud storage camera can support recording for SD Card and cloud storage at the same time?
Yes. Support SD Card and cloud storage recordings at the same time if you put SD Card and purchase cloud storage service
4)Which cloud service company you use?Is it free ?
We use Amazon cloud server. Yes we offer 15-day-long cloud service,everyone can enjoy the cloud storage service for free,after that you can choose to pay for the service with a low cost.
5)How to protect privacy of individual from Cloud?
The server Is Amazon cloud,support US-EU Safe Harbor and ISO/IEC27001:2013,it with High safety certification